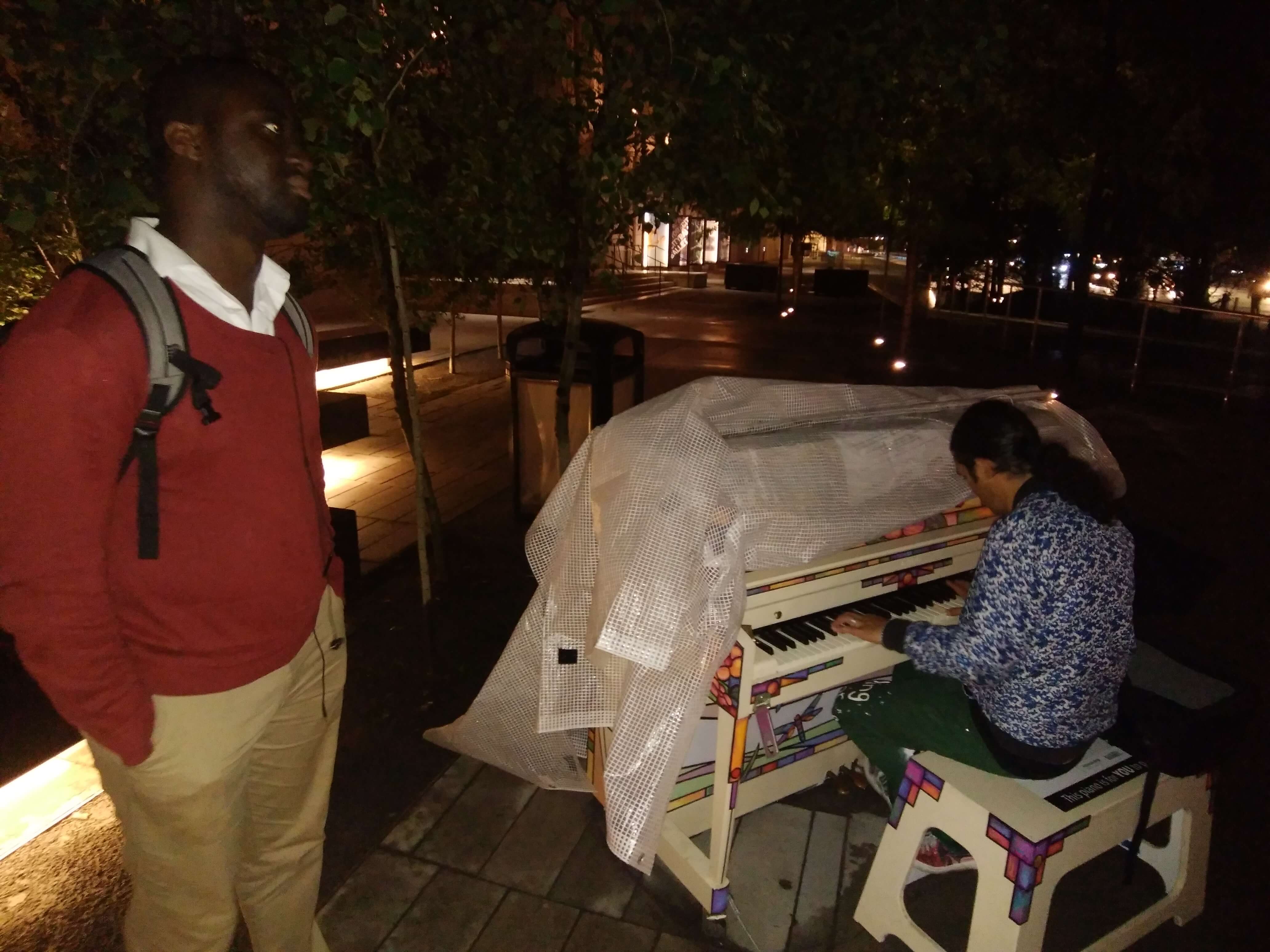 Trip to New York 19-Promise of reunion-

June 9-21 2019 in New York
Rainy Central Park
2019/06/18, the 10th day of stay.
It was heavy rain today. Today's plan was thinking of going to see the Statue of Liberty. However, I postponed the plan and went to see the statue of Alice in Wonderland of Central Park.
Since the Belvedere Castle is near from the Alice statue, let's go see that too!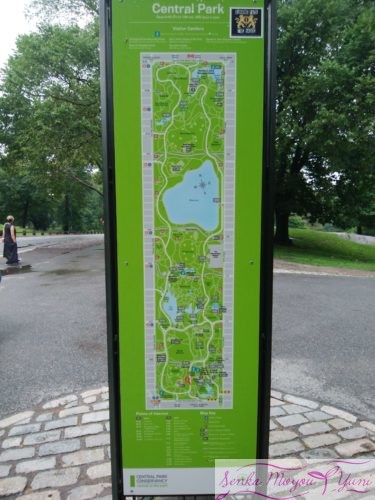 When you enter the park from the southern end of Central Park, there is a considerable distance to Alice's statue. I walk slowly while praying that the rain will not be strong.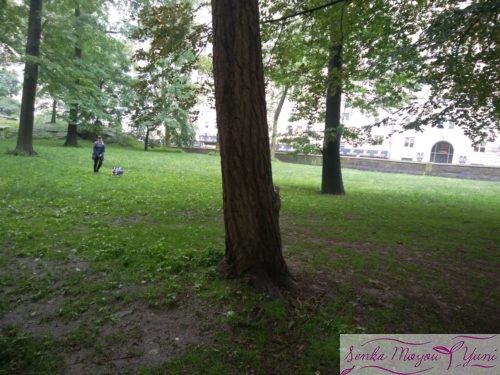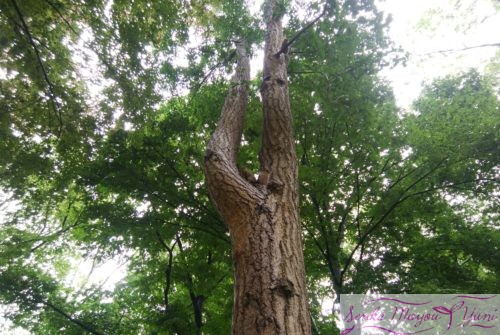 Squirrel runs away😫I want to take a photo, so I want to come nearby!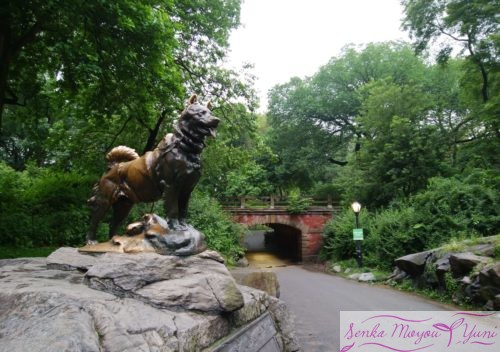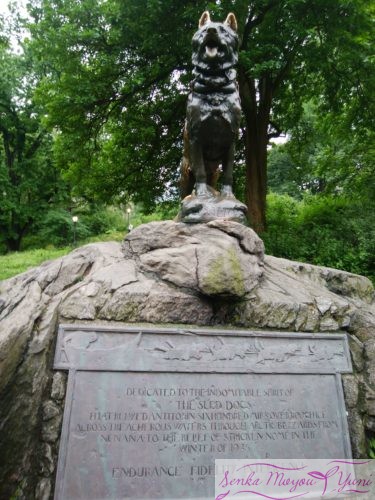 Balto Statue.
The leader of the legendary American dog sled team. When diphtheria spread to gnomes in northern Alaska, he delivered serum to save people from epidemic disease.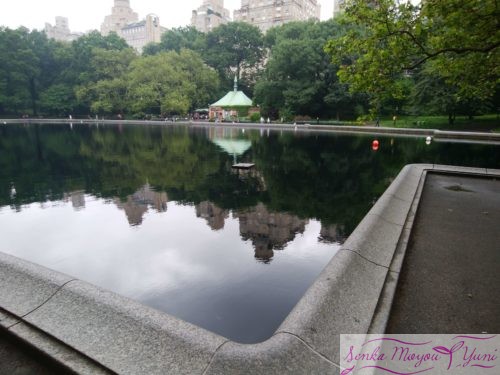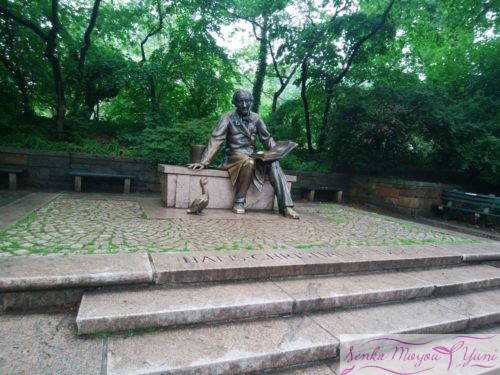 Statue of Hans Christian Andersen.
It is famous for fairy tales. It is very nice that the duck that appears in his story is next to him.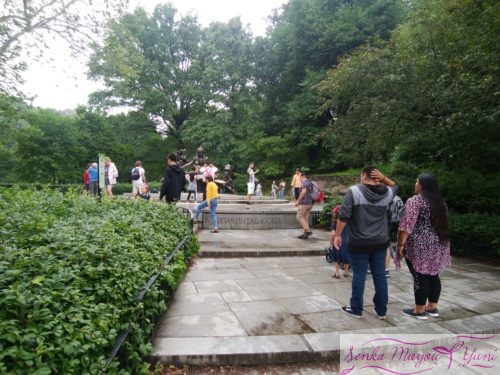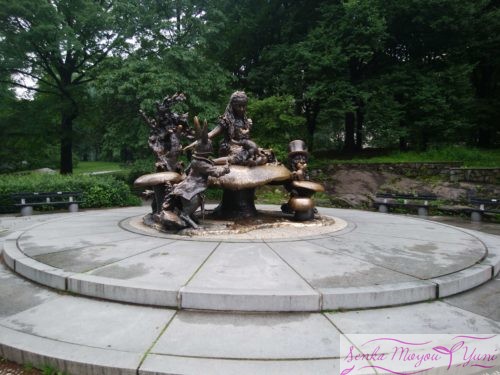 A lot of people gathered around the statue of Alice in Wonderland. Alice is loved in various countries.😆✨I wanted to get a little closer, but I gave up because everyone was shooting with the camera.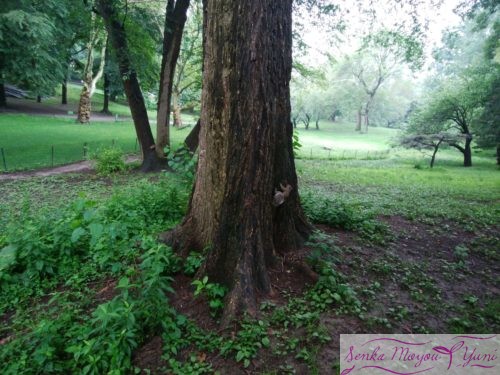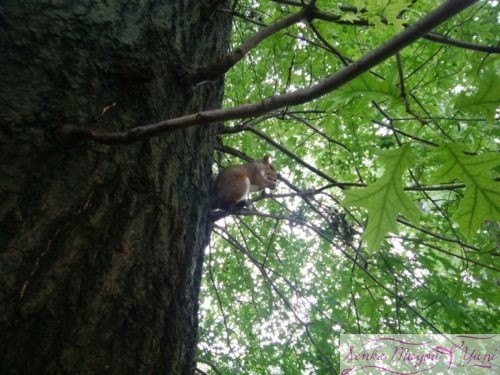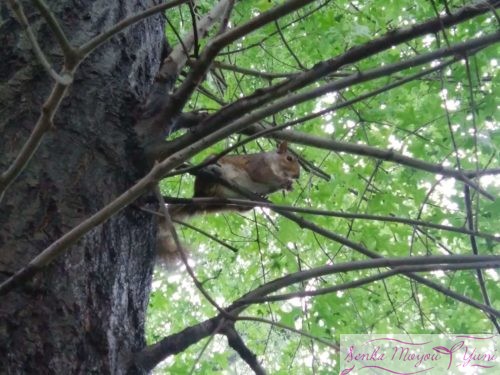 Finally I succeeded in taking a picture of the squirrel!
Squirrel climbs up and down as I move, so I approached as quietly as possible. I think that this squirrel did not run away but gave priority to eating the food on hand.🤣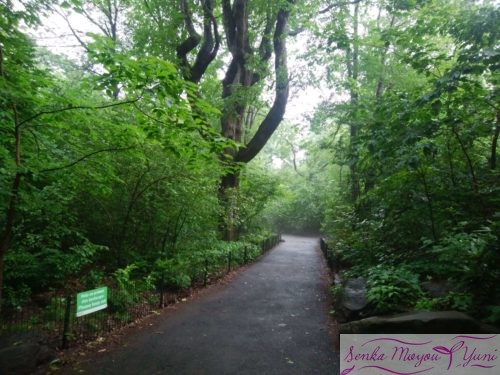 Next i walk towards Belvedere Castle.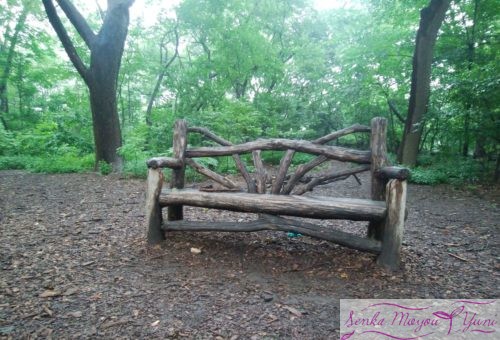 Is this ... maybe a cat-eared chair?🐾
It was getting heavy rains around here.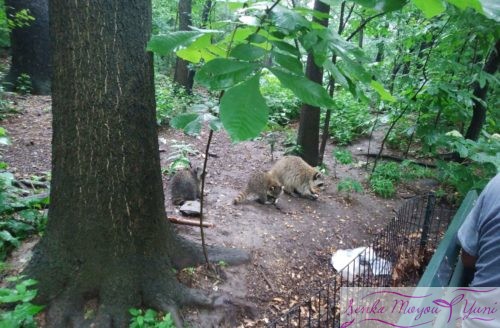 There was a person giving food to a raccoon dog's parent and child.✨
This is the first time I have seen Raccoon close so closely. 😍They were picking apples.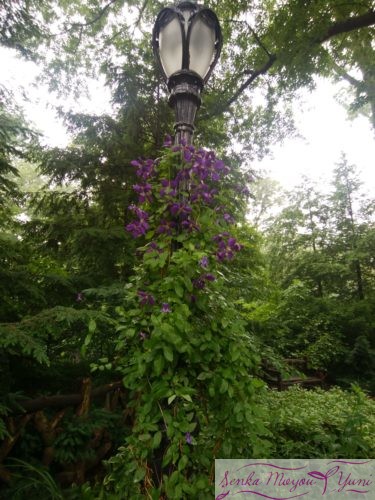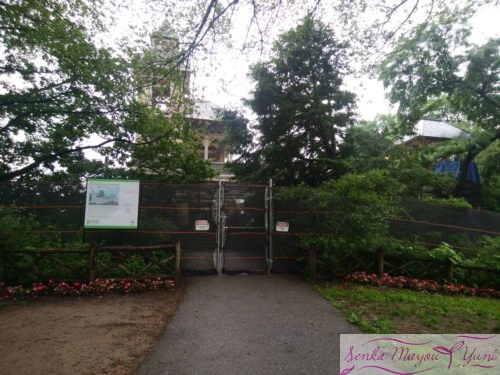 There were three roads leading to Belvedere Castle, but for some reason every road was closed off. It may be dangerous because it is a rainy day😫☔
I had an umbrella, but the rain got stronger and stronger. I was concerned about the laptop in my bag getting wet and decided to go back to the hotel once.
Before going back to the hotel, I go to the piano in the Lincoln Center.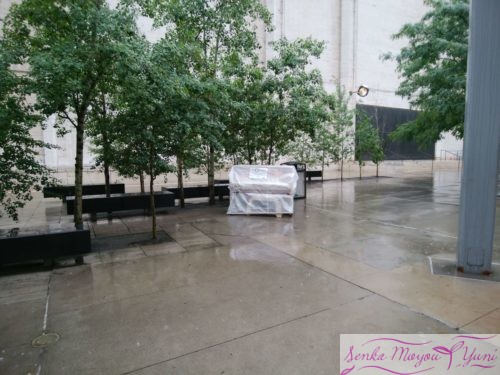 After all there is no one.😳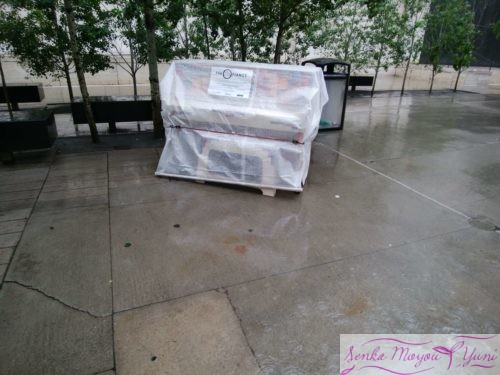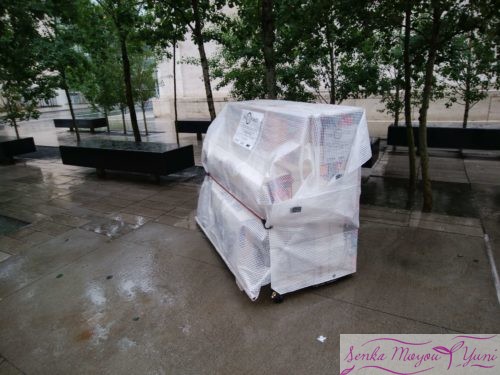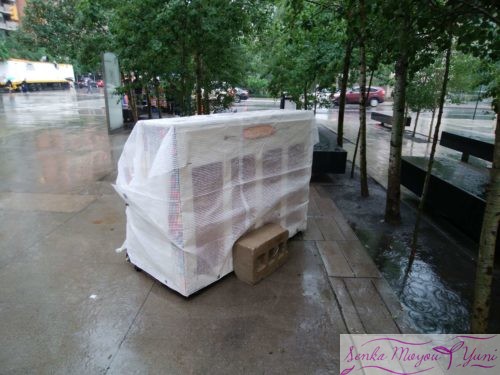 Will the rain stop?
For me, this place is a place where you can have more fun than any tourist destination or event. Because it is good even for a short time, I want to gather together.
Return to the hotel and the time is 07:30 pm.
After dinner, I confirmed the time I promised to meet Fabio at the Lincoln Center. I thought that I had some more time, and I fell on the bed with the intention of taking a little break. And I was in a dream for some time.
Call from a friend
I woke up on a sudden phone call. I completely overslept!😫
The time is 10:41 pm. Phone from Fabio. It seems to be in front of the piano in the Lincoln Center.
I immediately ran toward the Lincoln Center.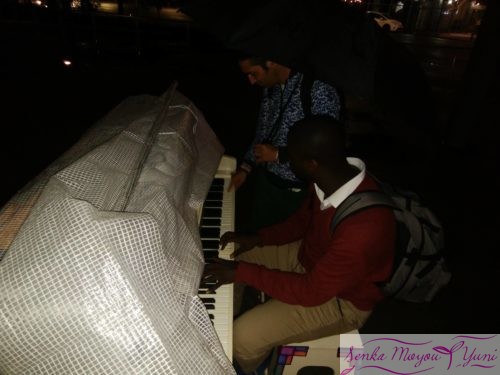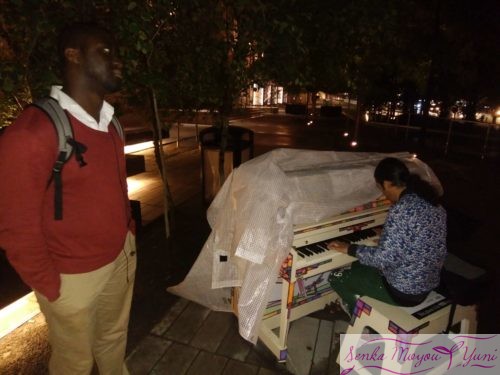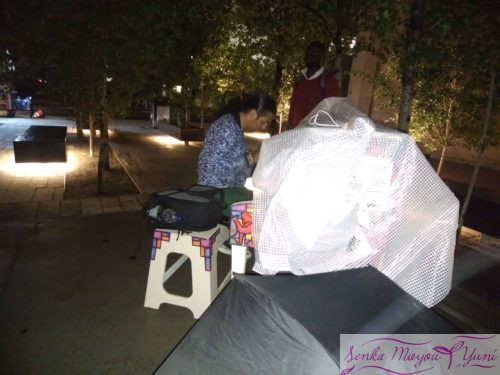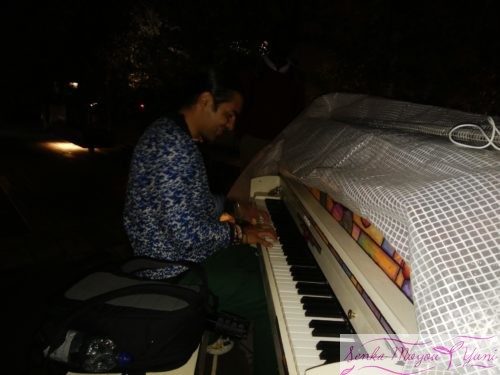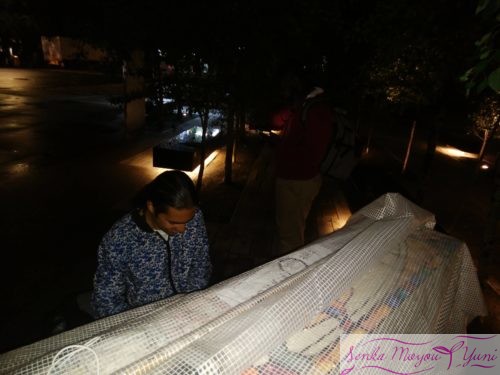 When i arrived, Patrick and Fabio were waiting while playing the piano. It's still raining a bit, so tonight it's a quiet night for me and their three.
Patrick told me to sing "SUKIYAKI" and AI's "Story", so I prepared the lyrics on the Internet and sang it.
After singing, I was informed that Patrick would return to England tomorrow. Patrick spent the night together every night from the night I first met.
The day of parting came suddenly.
Fabio promised to meet in front of the piano again at 8:00 pm-09:00 pm tomorrow night, but Patrick can not make that promise anymore.
I was keenly aware of how happy it was to be able to make the promise of a single word, "Let's meet tomorrow".
Returning to the hotel, I remembered the lyrics of AI's Story that I sang in front of the piano that Patrick played, and I was only a little crying that night.
"How much can we do in a limited time?"
"How much can you convey to you the feelings that are not in words?"
"Now that I can laugh is because you were crying together."
How much time can I cherish the friends I have meet here in the remaining time I spend in New York?
I want to cherish my friends more while I am in the distance I can meet.
You can call friends from anywhere in the world, and see photos and videos.
But I want to meet my friends directly, not photos or videos.
Thank you Fabio for calling me.
Thank you Patrick for being with me.
You are my best friends forever.
Comment
---