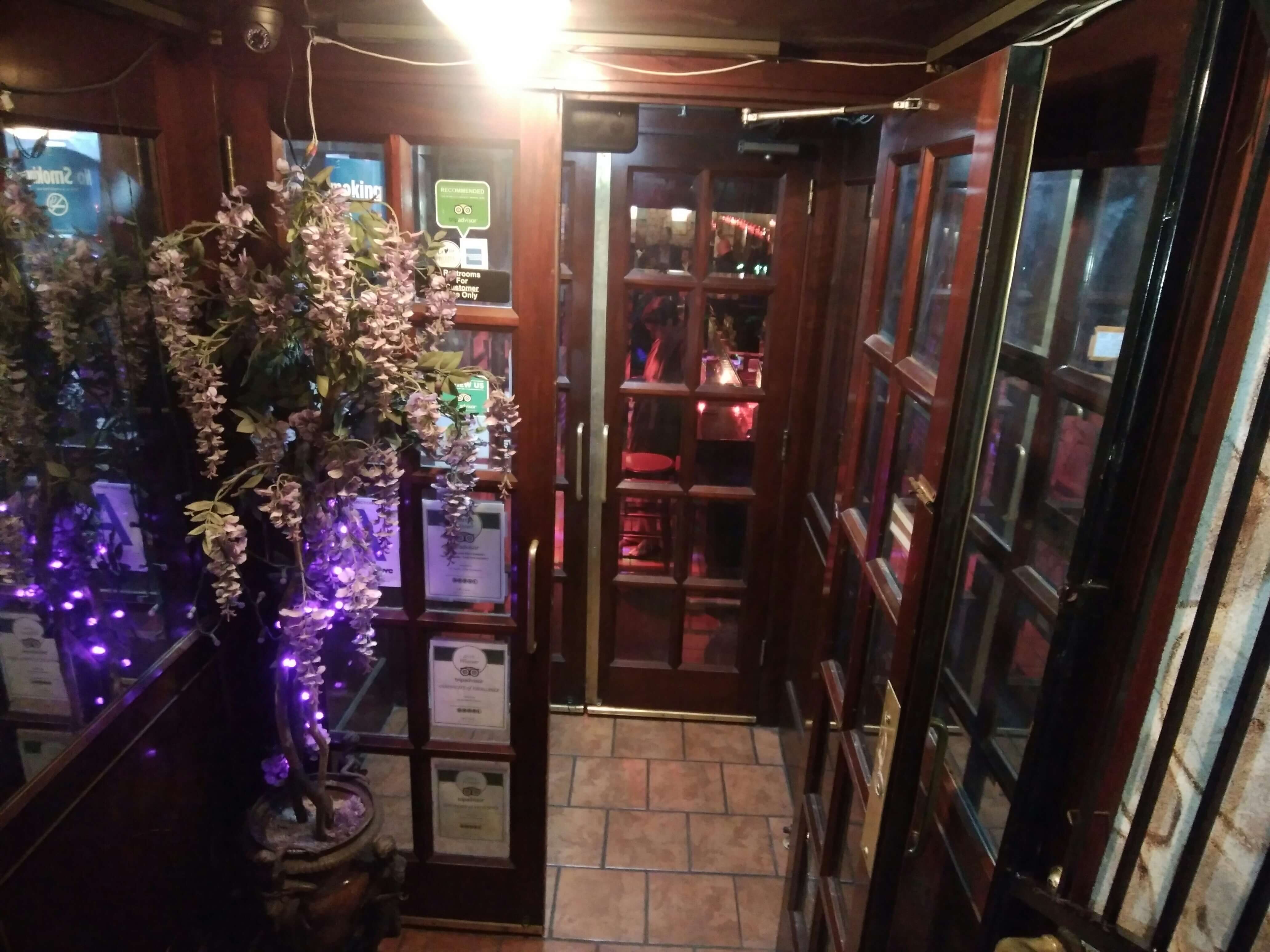 Trip to New York 16-library & Italian restaurant-

June 9-21 2019 in New York
The Morgan Library & Museum
2019/06/15, 7th day of stay.
I'm going to the Italian restaurant invited to Marcie tonight. She said she is working as a pianist at the restaurant from 6 pm to 11 pm.
Then last night I was invited by Fabio to meet tomorrow at the Lincoln Center piano. I think he was saying that he was there from 9 am today.
However, I wanted to go sightseeing a little, so I decided to go to the "Morgan Library & Museum" in the morning.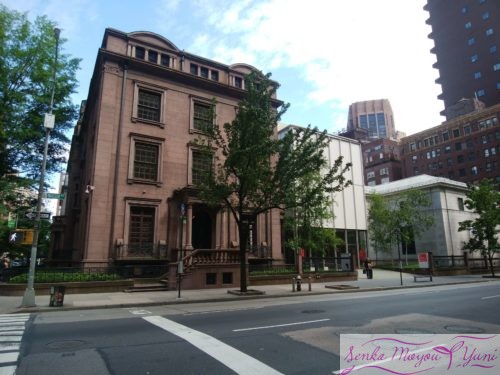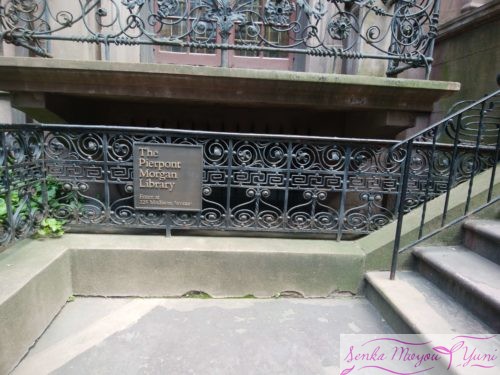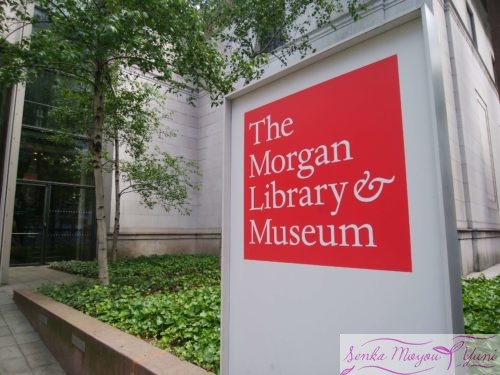 Although the library is named, it is a museum that displays not only books but also valuable items such as historical relics.
I didn't really know the details about Mr. Morgan, but I was attracted by the retro interior photos and I definitely wanted to go here.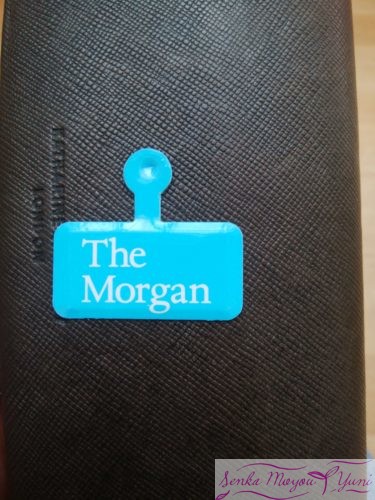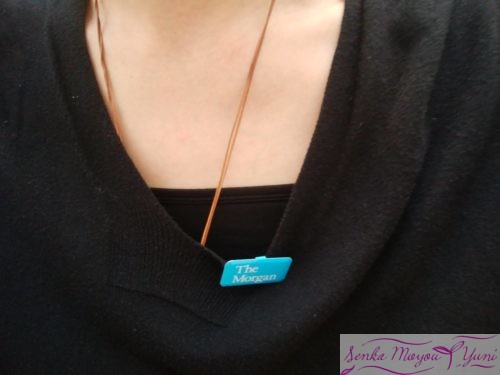 This metal tag is a Ticket.
Visitors are allowed to walk freely in the museum by wearing it where they can always see from the guardman.
Since I received such a ticket for the first time, I did not know how to use it at first, and when I entered without wearing a ticket, I was warned by the guard man.😱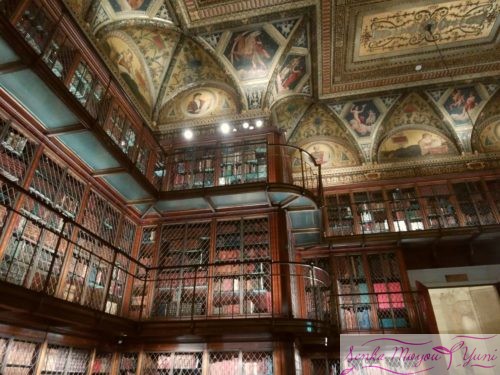 This is what it looks like in a building.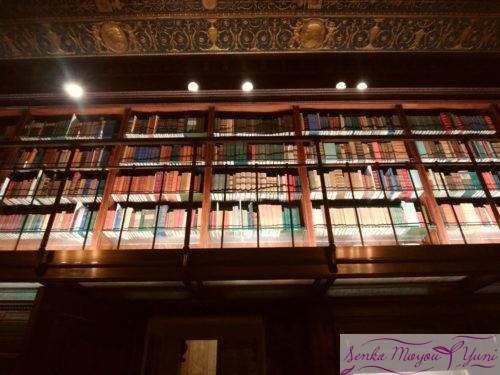 There were a lot of books and most of them were difficult books, but I also found some famous books such as Robinson Crusoe and Pooh's original book which I understand even for me. I was happy because I never thought that there was a book I knew.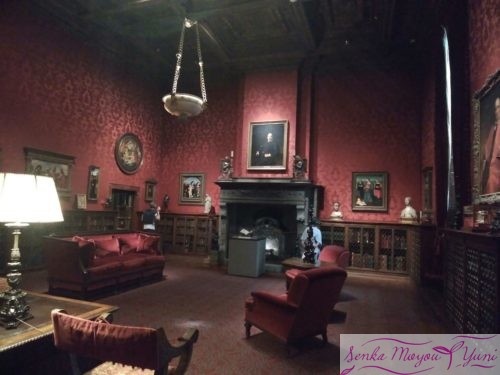 Room colored with damask wallpaper. There are a lot of books here. Paintings and collectibles were also on display.
There is a unique calm atmosphere of the antique, I wanted to spend here forever.
St. Patrick's Cathedral
Along the way to the Morgan Library and Museum, I found the Cathedral.
I checked it on Google Maps and found that it was the famous St. Patrick's Cathedral.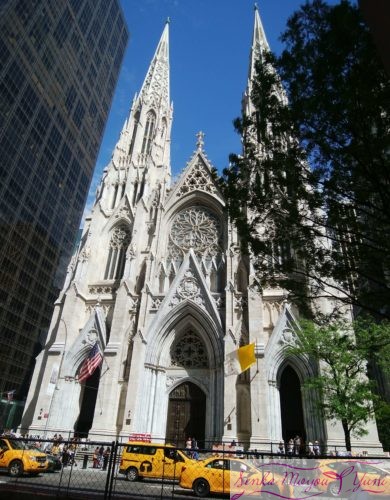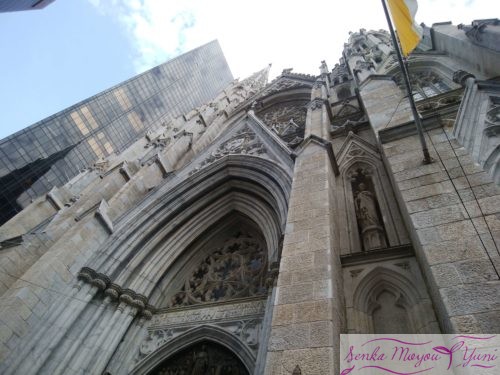 This basilica looked huge even from a distance, but looking up from below it is really huge.According to the information i saw, it seems that it will be a very expensive fee to have a wedding here.
However, after looking inside the cathedral, I feel that I understand why there are people who want to have a wedding here.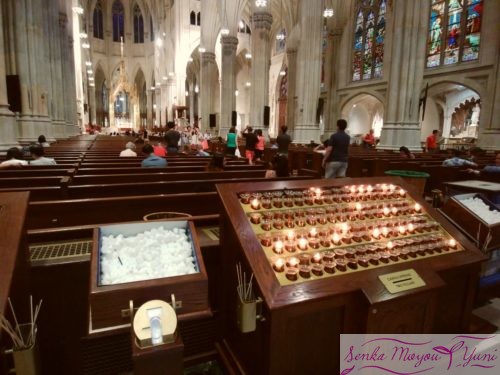 Candles were available for $ 2.00. After lighting the candle, there was a person who was cutting a cross in front of the chest, so I also cut the cross and prayed.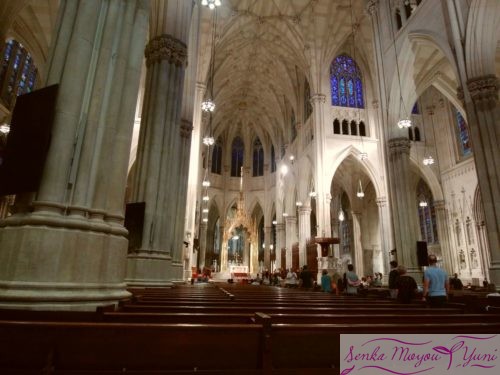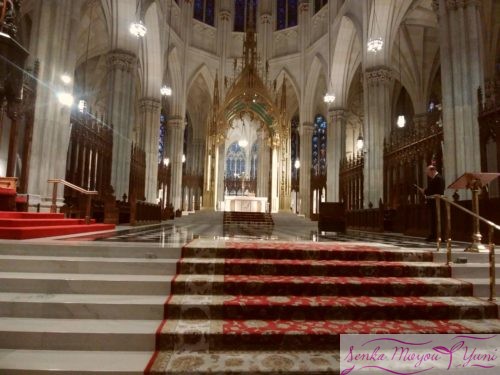 As I entered, the noise from the outside calmed down like a lie. I think the noise from the car will be heard constantly outside, but the inside of the cathedral is really quiet.
Everyone is calming down, some people are eagerly concentrating on prayer, some are sleeping.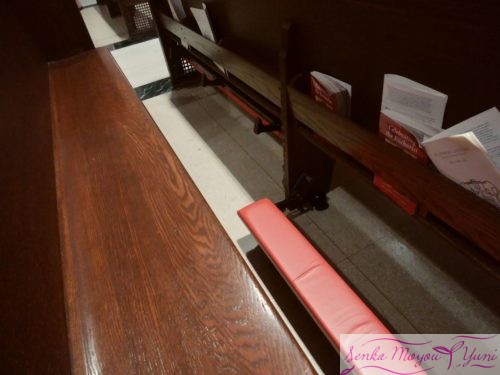 I also sit in a chair and take a break. The red foot is like a stowable footrest.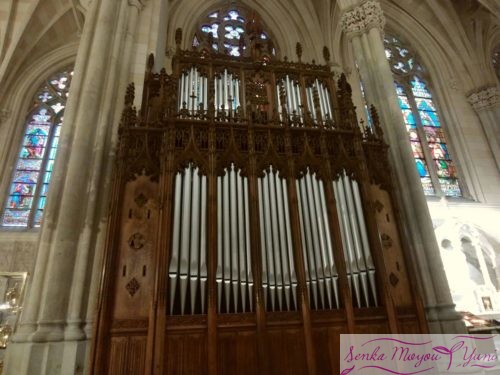 I started to hear the sound of the pipe organ on the way, and my heart was calming down and I felt that I wanted to stay here for a long time.
It is really healed very much. More than I imagined, it was a relaxing time. I was able to understand the feelings of those who prayed with empty minds.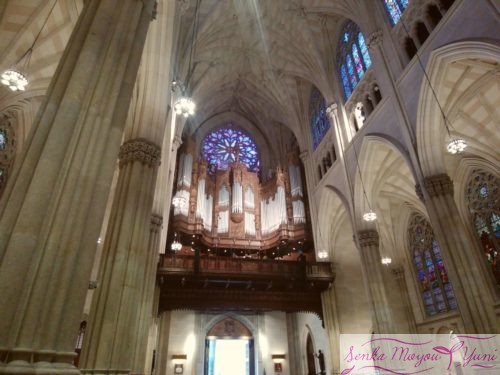 I can not see it in the picture, but there was a player of pipe organ on this. Thank you for the wonderful performance. Let's come back again while in New York.
Italian restaurant「Da Marino」
08:00 pm. A little later than the scheduled time, I arrived at the Italian restaurant "Da Marino".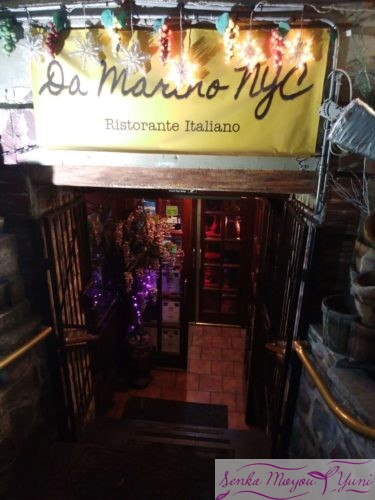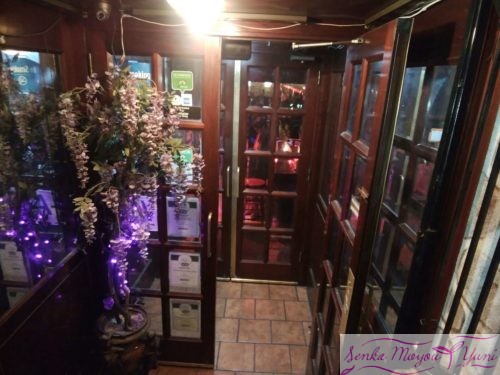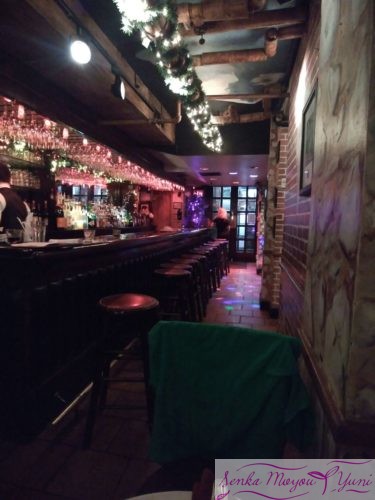 When I looked around the store, Marcie was playing the piano. When I waved to her lightly, she stopped playing the piano and greeted me. She is very kind.
Looking back, Ed was also coming. Ed is another new friend I met in front of the piano at the Lincoln Center. I did not think I could see him tonight, so I greeted him with a loud voice and waved.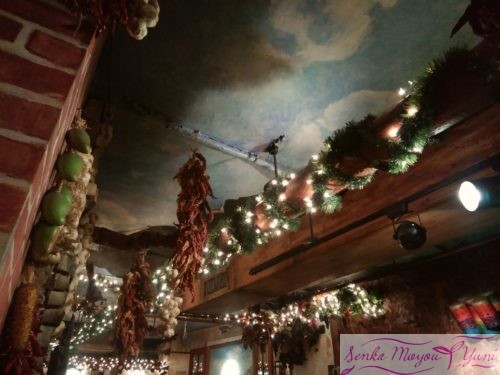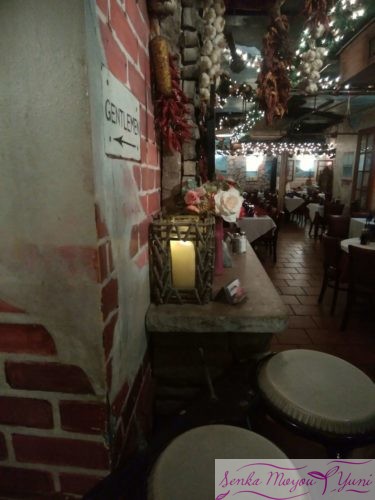 I heard that Marcie asked the shop staff to say, "Because my friend from Japan, let me sit next to the piano." I'm very happy that Marcie cares about me.
Thank you very much Marcie.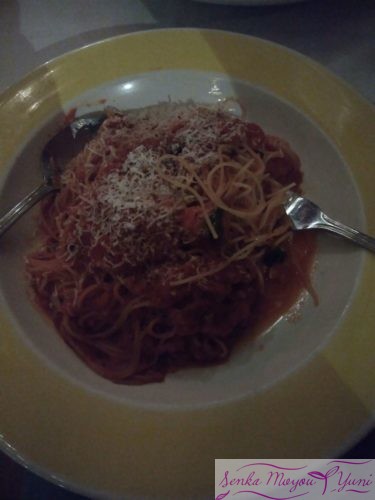 After that, Ed requested a song from Marcie while eating pasta with Ed.
Marcie played songs that I also knew, such as "Fly me to the Moon" and "Can't Take My Eyes off You".
Thanks to them, I had a very enjoyable night.
Pasta was also delicious.✨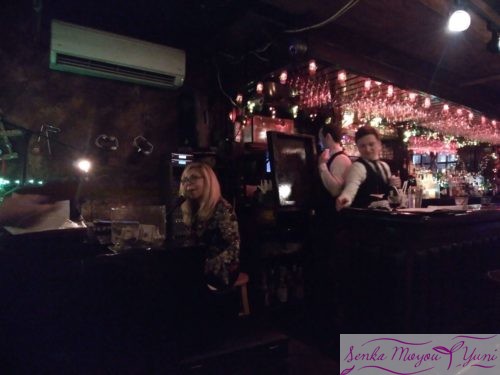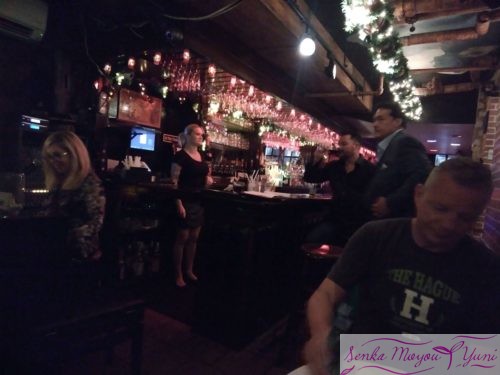 On the way, Ed came home saying that he would go to help Fabio playing at the Lincoln Center, but at that time i did not know that he would return to the Netherlands the next day.
It is very disappointing that I could not say the word that promises to be reunited directly.
Thank you very much Ed. I will see you again.
I also left the restaurant at 00:00 am when Marcie finished playing.
It was late at night, so I thought maybe nobody was there, but I headed to the Lincoln Center.
Awasome! Fabio was still in front of the piano! It was good just to meet Fabio!🤣
My friend if I can see it twice.✨
It was raining that day and it was immediately disbanded.
A little thing
At the time of payment in the Italian restaurant, the receipt had the word "Gratuity". I did not know what it meant, but in short it was about tip payment. It was dangerous if Marcie didn't help me.😱💦
Tips are what you pay for the service, which is 18% to 20% of what you pay in New York. This time we paid $ 40.00 for the meal, so the tip paid $ 8.00. In New York, you need to pay for Tips in various places, which is because chip revenues support their lives. Difference between Japanese and New Yorker's senses. There is no culture of tipping in Japan, but it must be understood.
Certainly, the quality of services such as restaurants that need to pay for chips in New York is high, and if you know the existence of chips for New Yorkers, you will naturally want to pay for Tips.
Gratitude's feeling that this is "Thank you for providing a good time."
I understand.😳✨
Comment
---